Best Digital Marketing company in Ahmedabad
TechMayntra is a leading Digital Marketing company in Ahmedabad. We can boost your business into the digital age with the best marketing tricks and strategies. Our team of experienced professionals is adept at creating comprehensive strategies tailored to meet the unique needs of each client. With a track record of delivering exceptional results, TechMayntra Services Pvt Ltd ensures increased online visibility, higher conversions, and measurable growth. Our commitment to staying updated with the latest industry trends and utilizing cutting-edge techniques sets us apart from the competition.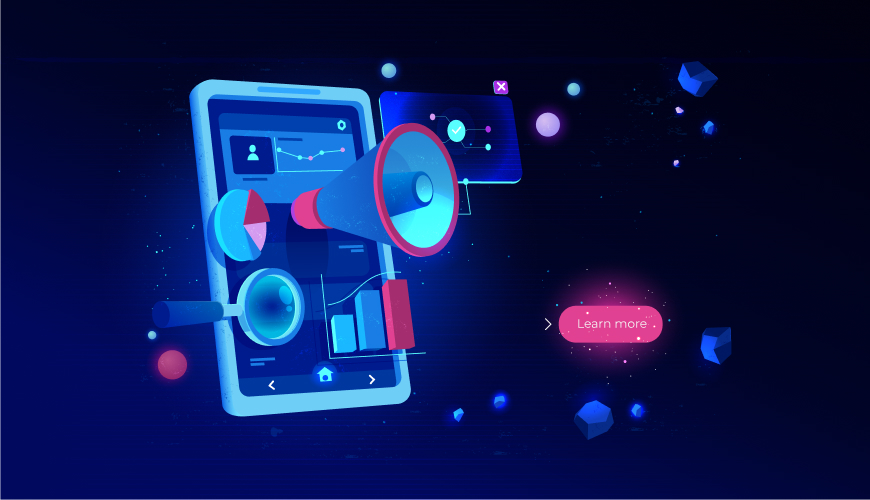 Why choose us for Digital Marketing company
We are dedicated to offering the finest digital marketing services available in the industry. With our expertise and cutting-edge strategies, we help businesses thrive in the online world. Our team of skilled professionals excels in search engine optimization (SEO), social media marketing, content creation, and more. Trust us to provide the best digital marketing solutions that will elevate your business to new heights.
SEO services
50% of visitors are more likely to click a result if the brand appears multiple times in search engine results and that leads have a 14.6% closing rate. These promising results are possible because of the well-thought-out efforts of the SEO services.
Get your list of products and services in order by optimizing your SEO services strategy.
Drawing quality traffic through organic search is of the utmost importance when it comes to targeting niche markets. Shrewdly strategizing bespoke techniques for any website or mobile app to rank higher in the search results of all major search engines is the sole aim of adopting website SEO services.
Social Media Marketing
Social media marketing is the use of social media platforms to connect with your audience to build your brand, increase sales, and drive website traffic. This involves publishing great content on your social media profiles, listening to and engaging your followers, analyzing your results, and running social media advertisements.
The major social media platforms (at the moment) are Facebook, Instagram, Twitter, LinkedIn, Pinterest, YouTube, and Snapchat.
There are also a range of social media management tools that help businesses to get the most out of the social media platforms listed above. For example, Buffer is a platform of social media management tools, which can help you achieve success with your social media marketing. 
PPC Management
PPC stands for "pay-per-click" and is a type of online advertising model where advertisers pay a fee each time one of their ads is clicked. PPC ads are typically displayed on search engine results pages, social media platforms, and other websites that offer advertising space.
In a PPC campaign, advertisers bid on specific keywords or phrases that are relevant to their business or product. When a user types in a search query that includes one of those keywords or phrases, the ad may be displayed. Advertisers only pay when a user clicks on the ad, hence the name "pay-per-click".
PPC advertising can be an effective way to drive targeted traffic to a website, increase brand awareness, and generate leads or sales. It allows advertisers to target specific audiences based on factors such as location, demographics, interests, and search intent.
How does it work?
We believe in monthly/yearly Retainership.
We understand your business, your products/services, your customers, their demography, geography. Once this understanding is achieved, we created digital content for you, basis the calendar.
We use this content to (i) run digital campaigns, and (ii) manage your social media handles.